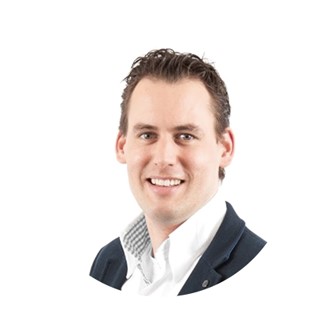 At Sectra, we use the tagline "knowledge and passion" to describe our corporate philosophy. Our growing team in Australia and New Zealand has the expertise to solve problems independently and is dedicated to providing the best experience possible for our customers and their patients. In addition, Sectra is committed to introducing innovative, user-friendly solutions quickly to market – something which our users rated highly in independent customer satisfaction surveys like the KLAS awards.
My personal mission is to make healthcare more effective, efficient, and accessible with the use of technology. I developed this passion while studying my Master's in Medical Computer Science at Utrecht University in the Netherlands. After having joined the European team in 2011 and helping Sectra achieve a leading position in the Benelux market, I set my sights on bringing my passion to the Australian and New Zealand healthcare industry.
Healthcare as we know it is rapidly changing, and new technologies are key to helping our population live healthier and longer lives. However, many hospitals and clinics around the world are using incompatible technologies that contribute to less effective medical services and are not able to take full advantage of new opportunities such as AI. By implementing reliable and future-proof solutions, Sectra is directly addressing this issue. Our aim is simple: to give healthcare providers, and ultimately patients, the best tools on the market, anywhere and at any time.
In order to do this, Sectra ANZ has set the following objectives. First, we aim to excel in customer satisfaction. Our customers are our most valued assets, and we want every interaction with us to reflect this corporate philosophy. Secondly, we choose to be drivers of innovation in the enterprise imaging field. We constantly strive to go beyond the needs of our customers while maintaining our focus on the things that matter, such as our integration with leading EMR and RIS vendors. Finally, we intend to lead the shift towards digital pathology in Australia and New Zealand. Digital pathology offers many opportunities to improve the diagnostic department and we want to help bridge the existing gap between radiology and pathology.
Sectra ANZ is a strong team with the knowledge to meet customer expectations and the passion to exceed them. I am proud of the work we do and excited for the future that lies ahead.
Best regards,
Bart Thielen