Sectra Education Portal
Sign in for full access to the interactive learning and teaching platform with real-life anatomy and clinical cases.
New tool for importing digital histopathology images
Decided to move from traditional microscopy to digitized slides? Our new tool facilitates import of digital histopathology images to Sectra Education Portal, ensuring that slides maintain high quality without degradation and enabling the integration of macro images and the use of annotations. Linking imported images to the specific features for histopathology teaching in Education Portal offers numerous possibilities to enhance teaching. These include mitosis analysis, labeling and a shared virtual classroom to engage students and maximize learning time.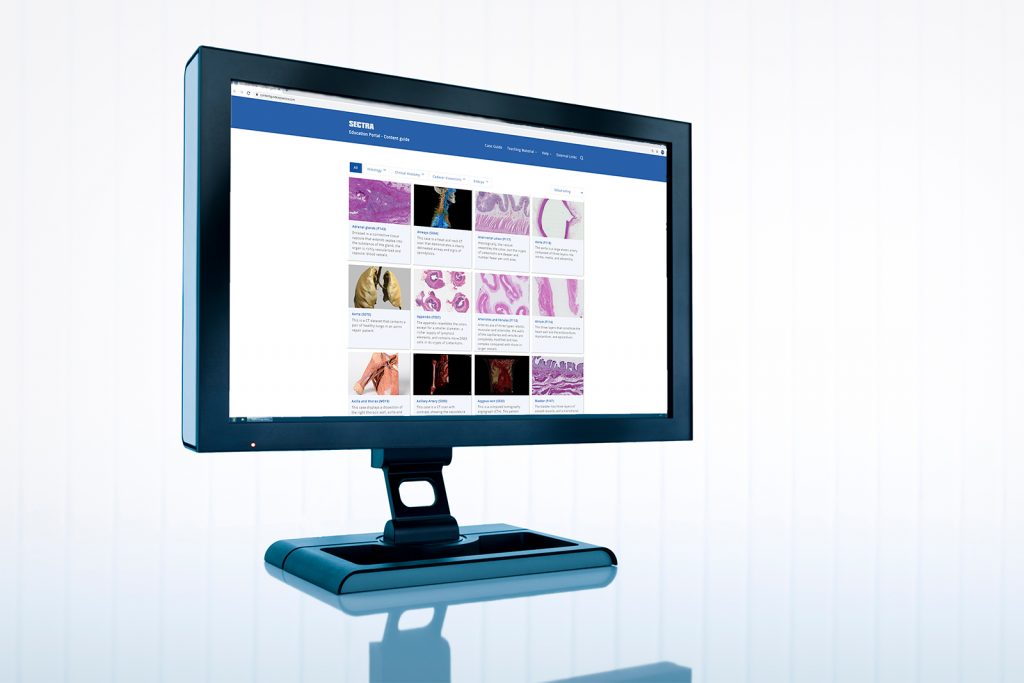 Sectra Content Guide
Explore our recommended cases with links directly to the web viewer as well as selected teaching material in our new content guide.
Meet us next at
RSNA 2022
Event
| Radiology imaging
| AI in medical imaging
| Breast imaging
| Cardiology imaging
| Digital pathology
| Enterprise imaging
| Enterprise platform
| Medical education
| Orthopaedics
| Share and collaborate