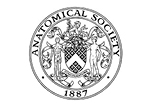 Join us at the Anatomical Society Winter Meeting!
We invite you to join Sectra at the Anatomical Society Winter Meeting 2022, where we will demonstrate how to ensure quality and relevance in medical education by using real-patient images. For more information about the event, visit the official event website.
Teach anatomy using medical images based on real-life patient situations, allowing students to gain an enhanced understanding of the body's anatomy and functions, the variation between individuals and different diseases. By incorporating multiple modalities into the teaching scenarios as well as advanced visualization tools students get a realistic learning experience and can learn spatial relations by comparing 2D and 3D visualizations.
Come and experience our cloud-based solution that provides advanced visualization tools and a multidisciplinary library of real anatomy and clinical cases that can be used in integrated courses for both traditional and remote teaching purposes. It ties in anatomy, histopathology, radiology, trauma, orthopaedics, oncology, surgery and other specialties.