6
Dec
2022
Time: 10:00 - 11:00
Teams (Virtual)
10:00–11:00 AM CET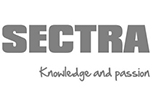 Webinar: How technology bridges the gap between theory and practice
For several decades, the amount of information that the medical professionals are expected to know and understand has been increasing at an astonishing rate. This puts a heavy burden on educational institutions who are preparing their students for the realities of the medical field. We provide the solution to help with this and are fully committed to keep developing and delivering relevant technologies. This webinar aims to inform about Sectra's solutions for medical education.
Our speakers:
Johan Carlegrim, General Manager of Sectra Medical Education, both holds a bachelor's degree in Mechanical Engineering, as well as a master's degree in Industrial Engineering and Management from Linköping University. He joined Sectra as Product Marketing Manager in 2012 after which he worked as Senior Product Manager for seven years where he had global responsibility for Sectra's business area and platform for collaboration within diagnostic imaging. Since 2020 he heads up Sectra Medical Education, a business entity focusing on providing solutions for leading medical universities and institutions in more than 50 countries.
Luca Conti, Market Area Manager at Sectra Medical Education, earned his master's degree in physics at the University of Rome "Sapienza" with a focus on Biophysics. Afterwards, he earned a PhD in Neurophysiology at the same university, focusing on GABA-ergic functionality in human patients affected by tumor-related epilepsy. After being awarded a Grass foundation fellowship he moved to the USA to study GABA as a neurotransmitter at the giant synapse of squids. He continued his research at Karolinska Institutet and Linköping University to focus on voltage-gated ion channels. After working in a start-up developing wound healing products and patenting two innovative medical devices, he moved to Sectra in 2019.
Product
| Medical education
Product
| Medical education