Halifax Marriott Harbourfront Hotel
Halifax, NS, Canada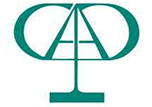 Join us at CAP-ACP Annual Meeting 2020!
*** Important update: Please note that CAP-ACP Annual Meeting 2020, originally scheduled for June 6–9, has been canceled. For more details, please read the official announcement from the CAP-ACP. ***
We welcome you to join Sectra at the CAP-ACP (Canadian Association of Pathologists) Annual Meeting 2020 where we will showcase our comprehensive solution for digital pathology. At our booth, you can explore our digital pathology solution and its latest features, hear about our future plans and have close discussions with our team about pathology digitization. For more information about the event or to register, visit the official event website.