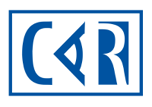 Join us at CAR 2022!
We invite you to join Sectra at the Canadian Association of Radiologists (CAR) 2022 Annual Scientific Meeting! Book a meeting with our representatives to discover how Sectra's Enterprise Imaging Solution, Best-in-KLAS PACS for radiology, AI and Cloud Services can improve your workflow efficiency. For more information about the event and to register, visit the official event website.  We look forward to connecting with you!
Registration to CAR 2022 is not required to book a meeting with Sectra.