Porto, Portugal
Centro de Congressos da Alfândega do Porto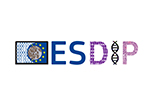 Join us at ECDP 2020!
*** Important update: Please note that ECDP 2020, originally scheduled for May 12–15, has been canceled. For more details, please read the official announcement from the ECDP. ***
We welcome you to join Sectra at ECDP 2020 (European Congress on Digital Pathology). For more information about the event and to register, visit the official event website.
Inspiration and suggested reading