Las Vegas, NV
Sands Expo Convention Center
Booth #6043
Join us at the 2021 HIMSS Global Health Conference & Exhibition
Expand your enterprise imaging strategy with digital pathology — join us at HIMSS21 to explore why and how!
   
We invite you to visit Sectra in booth #6043 at HIMSS21, where we will showcase our complete enterprise imaging offering with Sectra VNA and our Best-in-KLAS PACS for radiology, pathology, and cardiology at its core. This portfolio enables you to implement a unified strategy for all your imaging needs — including digital pathology — and contributes to improving patient care and reducing your IT complexity.
Utilizing one, unified platform for all medical imaging, including digital pathology, provides a wide range of clinical, economic, and organizational benefits. Allow Sectra to help you tackle the growing pressure in healthcare with a comprehensive enterprise imaging solution that empowers you to accomplish more.
At Sectra, we strongly believe in the power of tight integrations, speed and accessibility, and following industry standards. With that philosophy, our robust enterprise imaging solution will help to make your organization future proof. We will arm your physicians with the most efficient and accurate clinical tools — including a plethora of AI applications — always easy to use and tightly integrated within the clinical workflows and with your EMR to boost productivity and improve collaboration. As an option, with Sectra One, you get full access to our complete enterprise imaging portfolio as a subscription-based business model.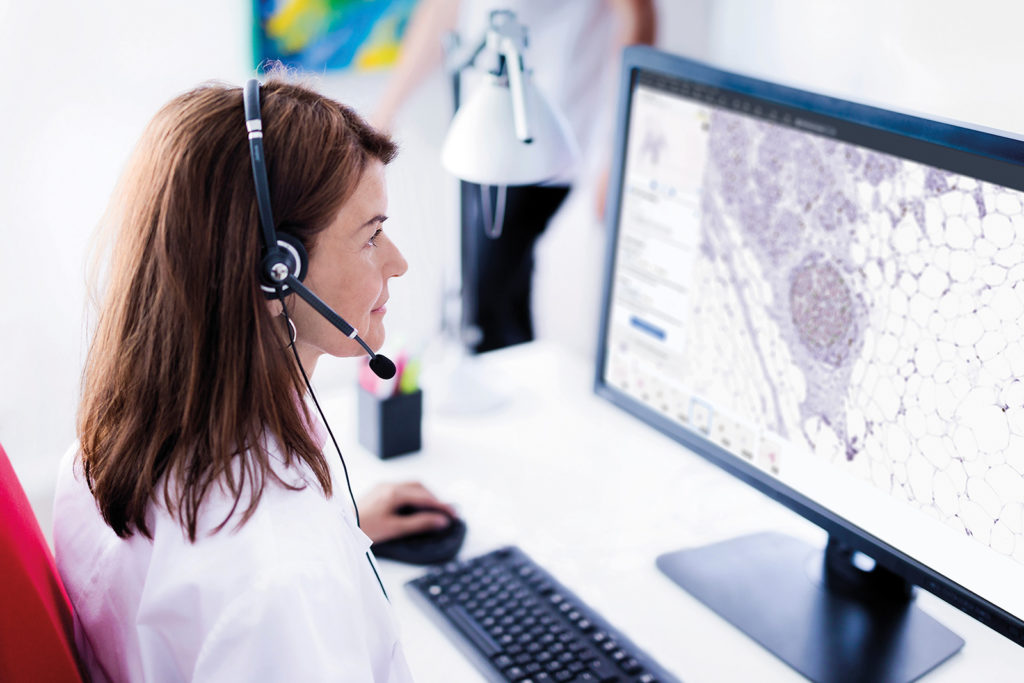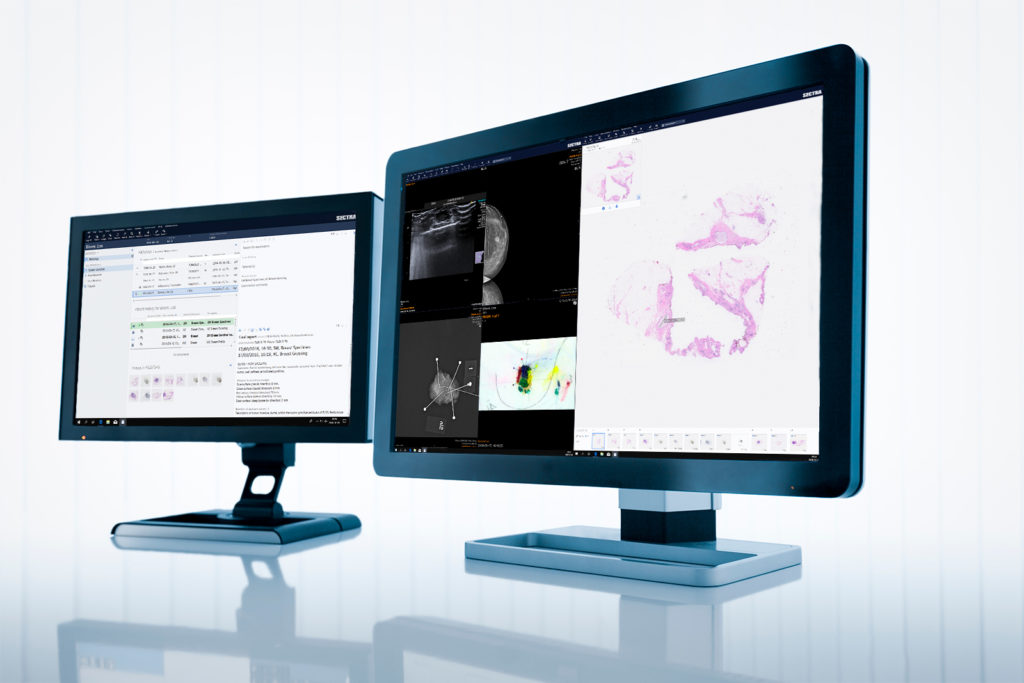 Digital pathology: Expand your enterprise imaging strategy with Sectra
Is your health system ready for digital pathology? Digitization of pathology is here and with it comes the opportunity to build an efficient, digital diagnostic environment. This includes a digital reading environment that has the potential to enhance patient care by efficiency, quality, and access improvements. The most efficient way to digitize pathology is to incorporate it into your enterprise imaging solution, rather than adding yet another departmental IT system.
Sectra offers an enterprise imaging solution that is FDA-approved, KLAS-awarded, and proven to support high performance in viewing, storage, and handling the workflow of digital pathology images. This allows for unification between radiology and pathology — and any other "ology" — in the same platform. Come talk to us at HIMSS21 to see our solutions in action, learn why integration with the LIS and EMR is of paramount importance to the overall digital pathology investment, and prepare to take a proactive approach in supporting the transformation to digital pathology.
Inspiration and resources
Solutions on display at booth #6043 at HIMSS: