Phoenix, AZ
Arizona Grand Resort & Spa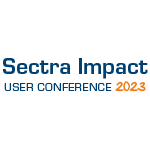 Sectra Impact 2023 User Conference
We are excited to reveal the rebranded and revitalized event – Sectra Impact 2023 User Conference, formerly known as the Sectra User Group Meeting!
Sectra Impact 2023 is scheduled for October 1–4, 2023, at the Arizona Grand Resort & Spa, in Phoenix, Arizona. Immerse yourself in engaging discussions, participate in interactive workshops, and seize the opportunity for continuing education, all while discovering how Sectra is charting the future of healthcare delivery. 
Registration is now closed.