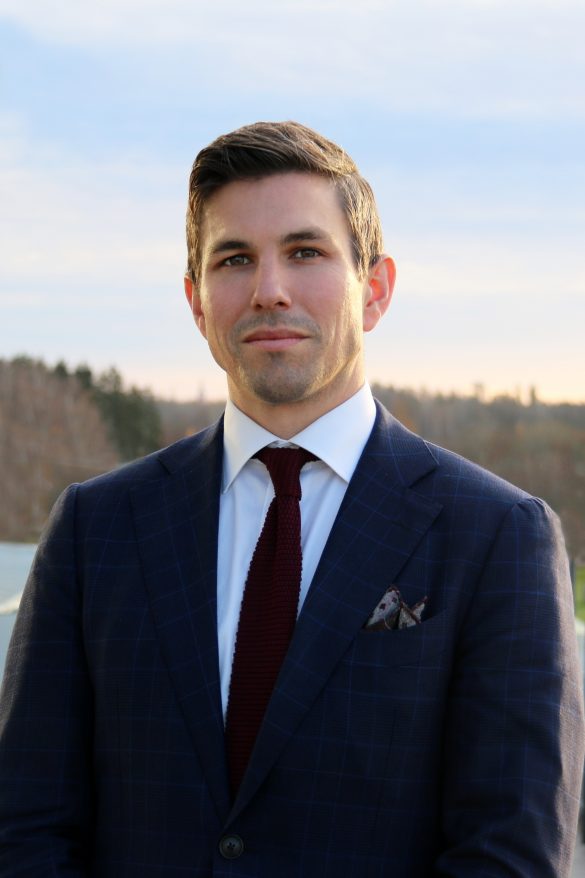 I unequivocally believe that everything we do at Sectra should be focused on our customers' ability to deliver exceptional patient care. The loyalty and trust we develop with our users, exemplified in our 10 straight Best in KLAS awards, is the culmination of excellent product delivery and support by our team of dedicated employees. We have embraced the concept of enterprise imaging and have expanded our product portfolio to include orthopedics, cardiology, digital pathology, ophthalmology, dermatology, and any other "ology" that generates images – all on one consolidated platform. To maintain our high standards of continuous innovation, Sectra invests over 20% of its profits into future research and development each year. We partner with the Center for Medical Image Science and Visualization (CMIV) to be on the cutting-edge of image analysis in medical imaging. Our in-house PhD's and research fellows are looking five years ahead to ensure Sectra continues to be a market leader in enterprise imaging and healthcare IT.
Sectra's name and origin came about thirty years ago from the words Secure Transmissions. Since that time, we have developed and deployed systems to secure the most sensitive communications for NATO and European world leaders. We have parlayed this expertise into our medical imaging product portfolio reflecting the fact that security is, and will always be, at the heart of our corporate vision. Sectra's unwavering focus continues to be on installing, supporting, and maintaining products that mitigate any possible cybersecurity attacks on health care providers.
To maintain predictability, stability, and financial transparency, Sectra has moved to a subscription-based approach (Sectra One). This guarantees all customers, regardless of size, geography, and clinical make-up, have access to the best and most powerful products that we offer, all priced through an annual subscription fee based upon production volume.  Any Sectra software module may be activated during the subscription period to meet changing clinical needs, and it always includes our award-winning product support.
To optimize our solution for cloud deployments, Sectra has signed a long-term agreement with Microsoft Azure and has transformed the organization into a full-fledged Cloud DevOps delivery team.  This strategic partnership gives Sectra the unique ability to guarantee pricing predictability and utilize the deep pool of security experts employed at Microsoft.  Combining this with Sectra's long-standing culture of collaboration and customer obsession has enabled us to successfully take on operational ownership of a true Software as a Service (SaaS) model.
I am humbled and excited to be leading the Sectra US team and I look forward to meeting and engaging with our customers. Please feel free to reach out to me to discuss any issues or ideas at Isaac.Zaworski@sectra.com