Sectra's KLAS-awarded PACS is praised by users around the world for its ease of use, for being rock-solid, and for allowing radiologists to perform the vast majority of their workload from a single application. A modular system optimized for use in mission-critical environments, it can be scaled to fit the needs of any healthcare enterprise. Sectra PACS, together with any RIS, gives you efficient radiology workflows as well as efficient communication within the radiology department and with referring physicians.
Sectra PACS integrates well with any RIS and EMR. In Scandinavia, the UK, and Benelux, Sectra offers its own RIS. In other markets, Sectra PACS integrates tightly with local RIS or EMR providers to provide efficient and seamless image acquisition and diagnostics. The workflows described below are achieved either through these integrations or with our own portfolio.
This is an excellent, solid product with superior service and support. It is highly intuitive for all users. Sectra is an innovative and progressive company. I recommend them as a PACS company to all my peers.
Manager/Analyst June 2016 on the KLAS website (data.klasresearch.com/products/comments/1816)
The modern, intuitive user interface combined with dynamic data reduction, local cache and progressive transfer makes for an effective workflow. Sectra has made it possible for us to take on larger examination volumes than before.
Dr. Hans Billing, MD, MRI expert at Telemedicine Clinic (TMC)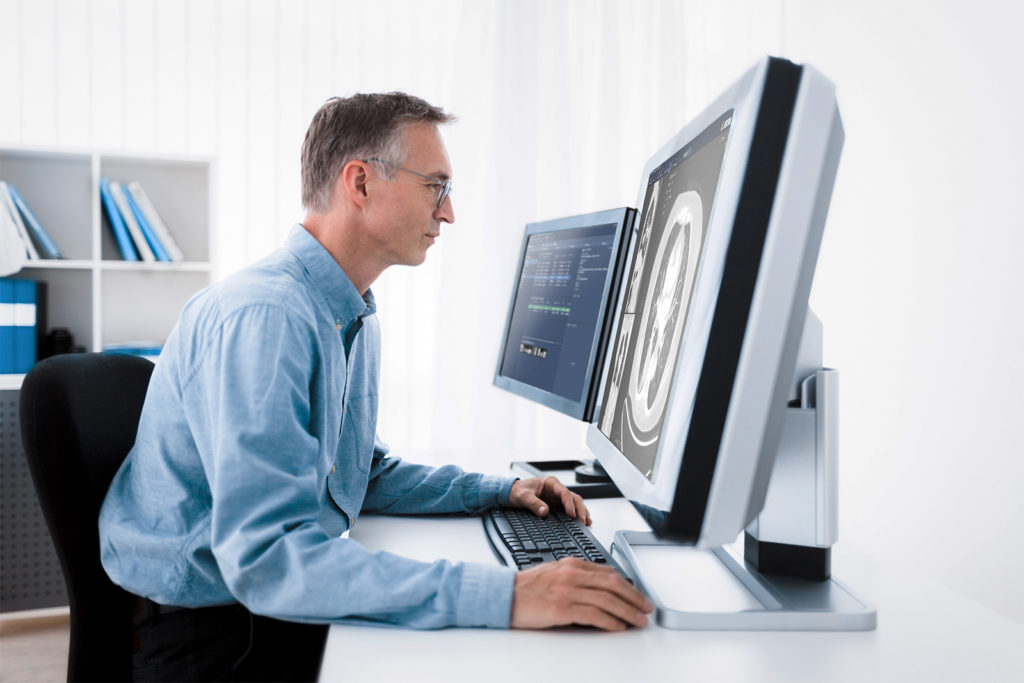 The information you need, when you need it
Finding the right information is easy in Sectra's diagnostic application. Thanks to dynamic and static worklists, for example based on sub-specialty and priority, you find the most relevant case to work on fast.
Once a case is chosen, you get an immediate overview of both current and previous requests and images. With enterprise worklist functionality, system-to-system integrations, and web content plug-ins, you always have instant access to all images and data created along the patient's pathway. What's more, Sectra PACS is completely modality- and vendor-neutral, letting you view any type of image in that single application.
The tools to meet your everyday needs in a single application
Reducing the need to open external applications or even switch workstations to perform the reporting is critical for achieving efficient workflows. It also lets radiologists document their findings in direct connection with the image review—with no extra mouse clicks.
In Sectra PACS, you get instant access to all the tools needed for both reviewing studies and documenting reports—including intelligent display protocols, 3D rendering, clinical applications, embedded speech recognition, rich reporting functionality, and structured reporting templates.
Continuous upgrades also make sure you can access the latest tools and developments throughout the lifetime of your Sectra solution.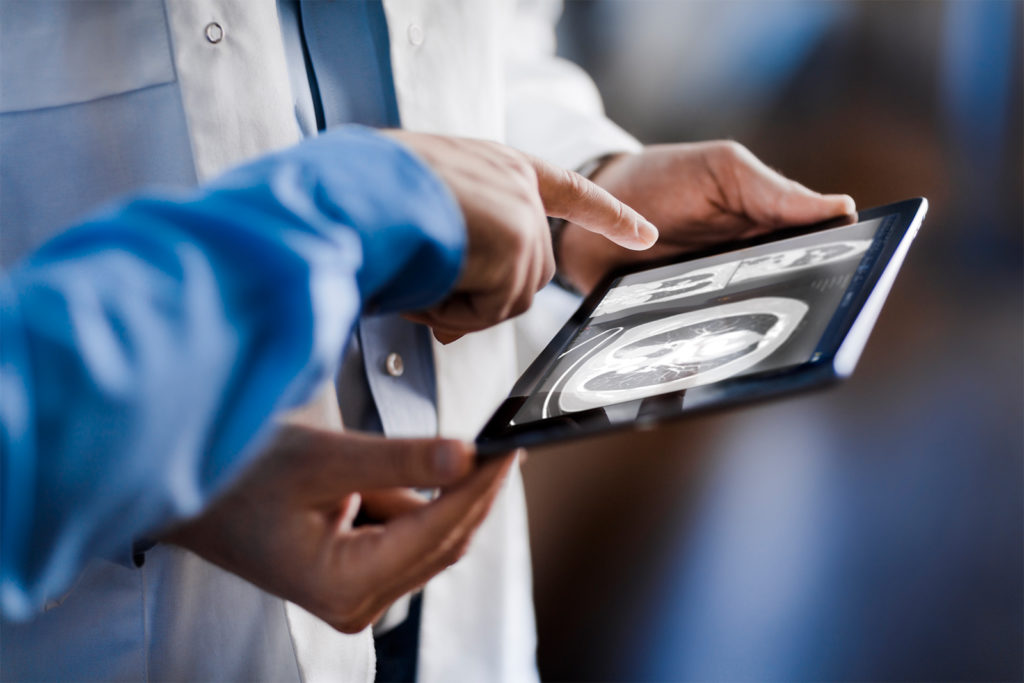 In symbiosis with surrounding IT systems
Based on open architecture, Sectra PACS can integrate with many different IT support systems such as RIS and EMR, dictation systems, and systems for monitoring and management.
Sectra enables your radiology solution to exist in symbiosis with your other IT systems. We have a proven ability to implement integrations on various levels for varying needs: system-to-system, enterprise-to-enterprise, a wide range of applications, web service integrations, as well as patient service integrations.
Sectra PACS and RIS support established standards within healthcare, such as DICOM and HL7, as well as conforming to the IHE initiative.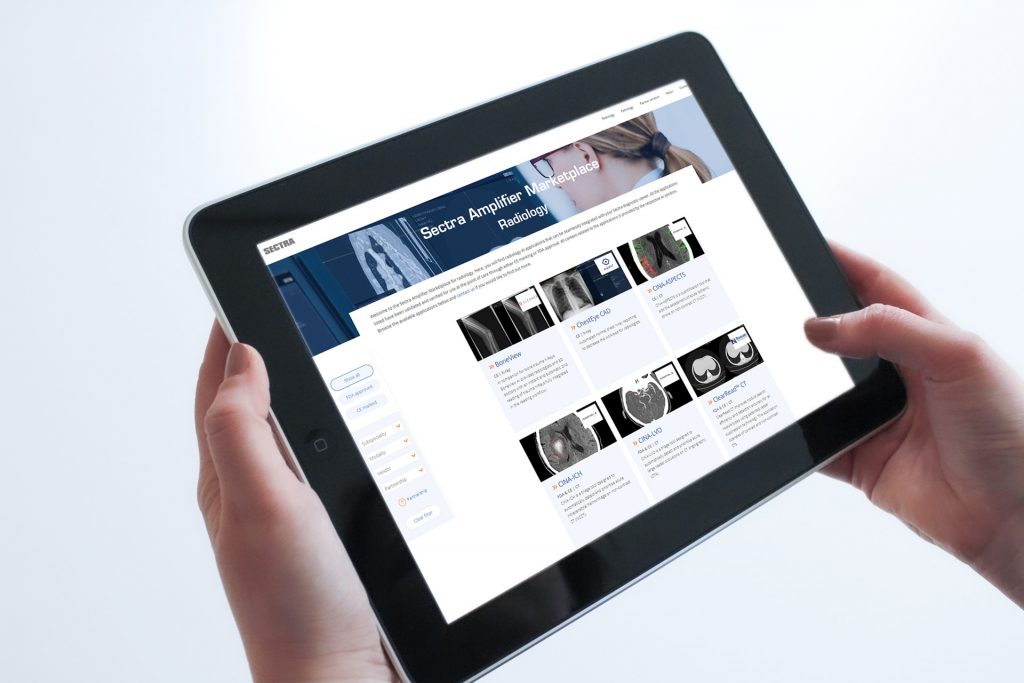 Integrate AI into your radiology workflows
Sectra's approach to AI ensures a seamless adoption for you. A solution from Sectra gives you access to the Sectra Amplifier Marketplace—a single point of coordination for contracting, purchasing, and servicing of AI applications. The storefront allows you to browse applications that are validated and verified for use at the point of care. With multiple applications per use case, we give you freedom of choice and help you avoid vendor lock-in, while reaping the benefits of AI in your daily work.
AI has the potential to positively impact radiology workflows by boosting productivity, enhancing precision, and automating diagnoses to generate actionable findings.
A rock-solid solution
Sectra's radiology offering is designed for high-production environments where system availability is key. We have a proven track record of maintaining extremely high system uptimes during regular operations and upgrades, as well as disasters.
Ease of use
Sectra PACS is designed to minimize "mouse mileage", while user-configurable shortcuts and hot keys limit the number of clicks. The intuitive user interface, applied across the entire workflow, also guarantees that a minimum of extra training is required to get started.
The ease of use and stability of Sectra PACS are the most commonly praised features by respondents in the KLAS database.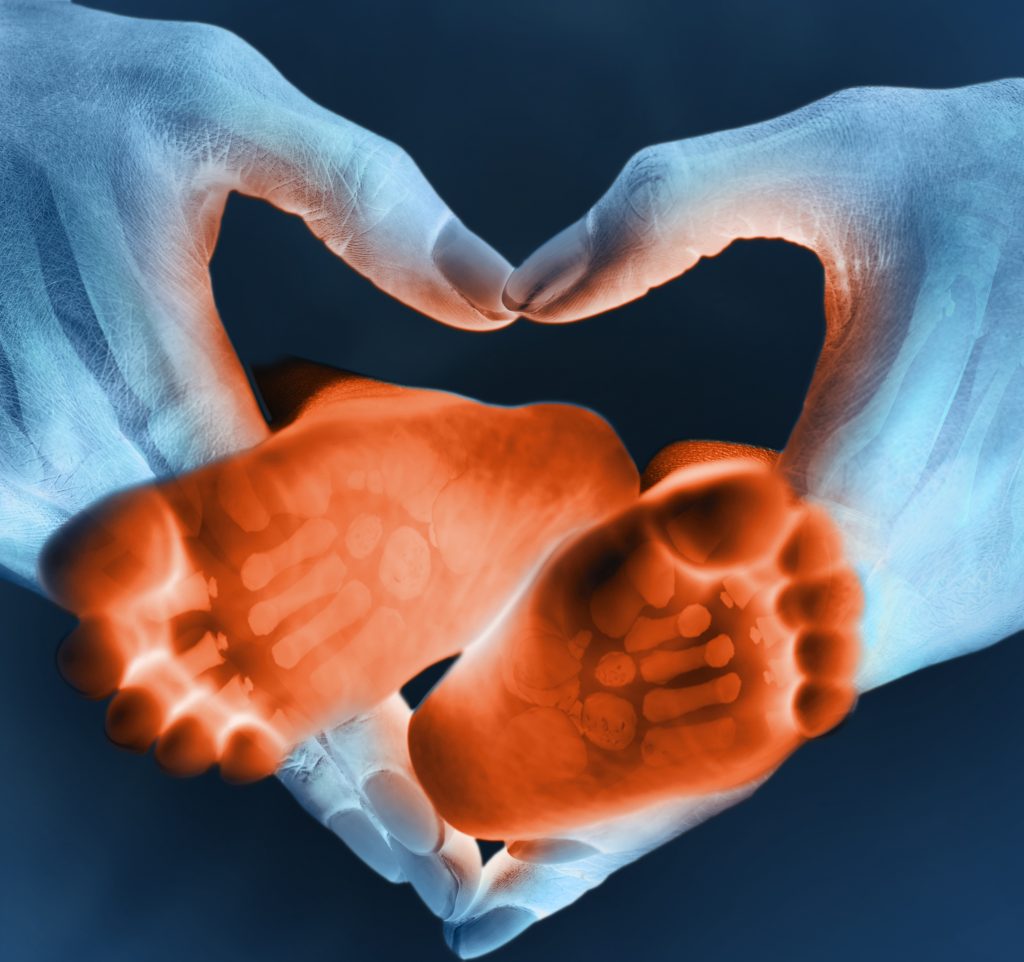 Protecting patient privacy
Sectra PACS features advanced patient privacy support, such as built-in user access restrictions on multiple levels, break-glass functionality, federated authentication/authorization, and audit trail according to the IHE ATNA profile.
Examples of supported radiology workflows
Examples of supported radiology workflows
Well-organized ordering and scheduling of radiology examinations
Sectra PACS and RIS* support efficient ordering and scheduling of radiology examinations. Authorized users can either book examinations requested by the referring physician or give referring physicians web access to the radiology diary for immediate scheduling of their patient appointments. The bookings are automatically verified and scheduled in Sectra RIS and transferred to the RIS/PACS workflow, reducing the need for radiology resources to schedule examinations.
* Sectra RIS is only available in Scandinavia, the UK, and Benelux. In other markets, Sectra PACS integrates with other RIS/EMR solutions to support the same workflow.
Easily justify and protocol radiology exams
Before examinations are performed, some need to be vetted and assigned a procedure-specific protocol. Sectra PACS and RIS* provide a vetting module so you can easily justify and protocol necessary radiology examinations.
* Sectra RIS is only available in Scandinavia, the UK, and Benelux. In other markets, Sectra PACS integrates with other RIS/EMR solutions to support the same workflow.
Supporting smooth examination workflows
Sectra PACS and Sectra RIS* support fast and efficient examination workflows. They provide direct access to all relevant patient information, including dose, medication, and images—including non-radiology images stored in a Sectra VNA or other multimedia archive. In addition, you get access to worklist and search functionality, enabling searches across the RIS and PACS databases.
With a few clicks, radiographers can update patient information, such as height and weight, and take notes about the patient that are available later for the radiologist.
* Sectra RIS is only available in Scandinavia, the UK, and Benelux. In other markets, Sectra PACS integrates with other RIS/EMR solutions to support the same workflow.
Efficient reading and image-close reporting
Sectra gives you an effective and efficient diagnostic application that can orchestrate, collect, and present data to you in a user-friendly way. Thereby supporting efficient and image-close reporting.
Sectra's different worklist functionalities and powerful search make it easy to find the most relevant case to work on. With native tools as well as integrated clinical applications, the review process is smoothly performed in a single application.
Thanks to native reporting tools, or tight integrations with PowerScribe 360 for example, the reporting is also done in that same application—close to the images. Sectra's native reporting module supports both rich and structured reporting.
Other important components include critical result notifications, peer review and resident workflows, as well as the ability to prepare cases for multidisciplinary tumor boards during the actual review.
Driving efficient reporting workflows
Sectra's radiology solution contains a powerful workflow orchestration engine and workflow management tools—both for individual users as well as for workflow managers. The solution gathers meta data from integrated information systems spanning the enterprise, combines this with the configured rules, and uses it to drive the reporting workflow according to your sub-specialties, rules, and priorities.
Users are also able to search for anything in the system and receive the result in no time.
Supporting better communication and collaboration
Sectra supports your needs to communicate and collaborate in many different ways. Examples include online and offline messaging, built-in chat or Skype for Business integration, peer review and resident workflows, as well as sharing and collaboration with users outside your own organization.
Sectra's radiology solution also features tools for scheduling, preparing, and presenting at multidisciplinary tumor boards.
Sectra's solutions are all built on the same technical platform, also enabling cross-departmental collaboration and integrated diagnostic workflows.
Giving referring physicians easy access to reports
Another important communication tool for radiology imaging departments is the result distribution with key images and reports. Sectra's result distribution module lets referring physicians easily find, access, and read reports they are authorized to access. If you make a critical finding, the referring physician is automatically notified with the result. Images are displayed as thumbnails in the report, and launched in Sectra PACS, Sectra UniView, or the EMR. You can easily prepare a report presentation with all the key images that are automatically presented to the referring physician when receiving the report.
Peer feedback, teaching, and business analytics
Sectra can help you improve the quality of your organization by supporting many different processes—large and small.
Sectra business analytics help you identify bottlenecks, and follow up on key performance indicators and implemented changes.
Sectra teaching file workflow helps you find and use teaching cases with as little "mouse mileage" and extra effort as possible, making collected data available for future use as well as current needs.
Sectra's built-in peer review functionality makes feedback a natural part of the PACS image review workflow, both from a tool and process perspective.
The offering also enables quality control and quality assurance of images with reject analysis.
Empower patients with easy image sharing
Engage with and empower your patients by giving them secure access to their own images—or have them easily upload prior images to you.
You can give patients access to their images either by using a secure email-based process or through integration with EMRs and patient portals. For the patients, this can lead to shorter waiting times, and—by having access to their own information—increased involvement in their own care.
Trillium Health Partners & Quinte Health Care, Ontario, Canada
Improving workflow efficiency with Sectra Enterprise Imaging at Trillium Health Partners & Quinte Health Care
Case
| Enterprise imaging
| Radiology imaging
University Hospitals of Morecambe Bay NHS Foundation Trust, United Kingdom
A move forward in enterprise digital imaging with Sectra PACS at Morecambe Bay
Case
| Enterprise imaging
| Enterprise platform
| Radiology imaging
Carilion Clinic, Virginia, USA
PACS & EMR integration: Carilion Clinic improves speed, connectivity and access
Case
| Radiology imaging
| Enterprise imaging
| Enterprise platform
Let's talk
Interested to learn more, or to schedule a demo? Don't hesitate to get in touch.
Meet us next at
27èmes journées de l'AFIB
Event
| Breast imaging
| Digital pathology
| Enterprise imaging
| Enterprise platform
| Radiology imaging
Sectra Impact 2023 User Conference
Event
| Enterprise imaging
| AI in medical imaging
| Breast imaging
| Cardiology imaging
| Digital pathology
| Enterprise platform
| Medical education
| Ophthalmology imaging
| Orthopaedics
| Radiology imaging
| Sectra One Cloud
| Share and collaborate
JFR 2023
Event
| Radiology imaging
| Breast imaging