Sectra DoseTrack™ allows healthcare providers to monitor patient radiation exposure and ensure that the radiation doses are kept as low as reasonably achievable (ALARA) for increased patient safety. The cloud-based solution automatically collects, stores and monitors data from all connected modalities, saving valuable time and facilitating robust analysis for dose optimization. It can be configured using local and national Dose Reference Levels (DLR) to allow your organization to ensure that it is performing within expected thresholds.
When you need to understand what's going on with radiation dose with real patients, Sectra DoseTrack puts it right in front of you. If what you're looking for isn't right on the home screen, you can get there in two clicks.
Senior medical physicist, University Hospitals Case Medical Center (UHCMC), USA
The dose from one of our CT scanners was considerably less than the other two. The images were analyzed by the radiologists and it was determined the CT images from the scanner giving less dose also had noisier images. The dose was increased slightly, the images were re-analyzed and we found we were getting a higher quality image and still staying well within what is considered a safe dose.
Assistant director of radiology, HHC, USA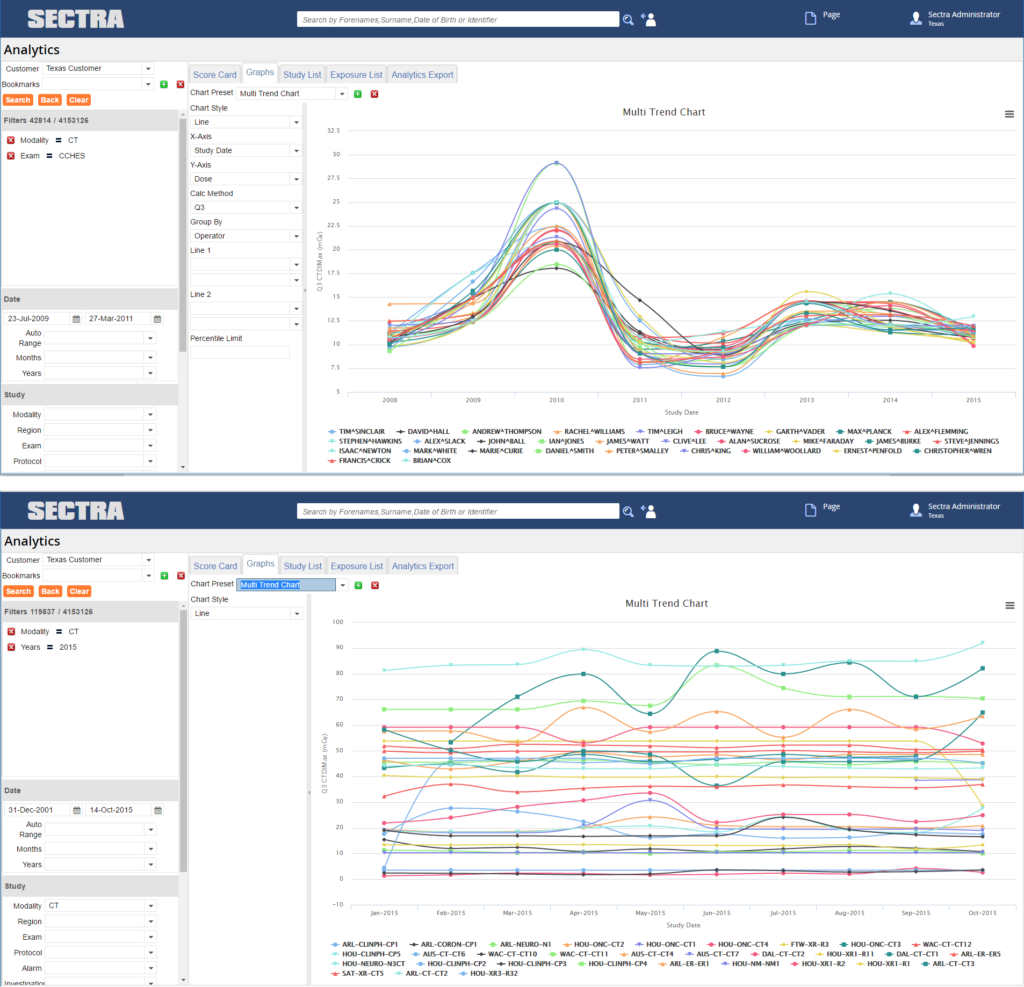 Increase patient safety
Sectra DoseTrack allows you to easily track and compare the radiation levels on modality, examination or patient level. By monitoring your equipment with DoseTrack, you can rapidly detect if an x-ray device is exposing patients to too much radiation. The system can be configured to provide automatic alerts when radiation levels exceed established thresholds or on number of examinations. This allows you to identify possible failures that may result in an increased radiation dose in a timely manner.
With on-demand access to the most current dose data and dose information included in patient reports, it also supports follow-up of individual patients when a radiation incident is suspected.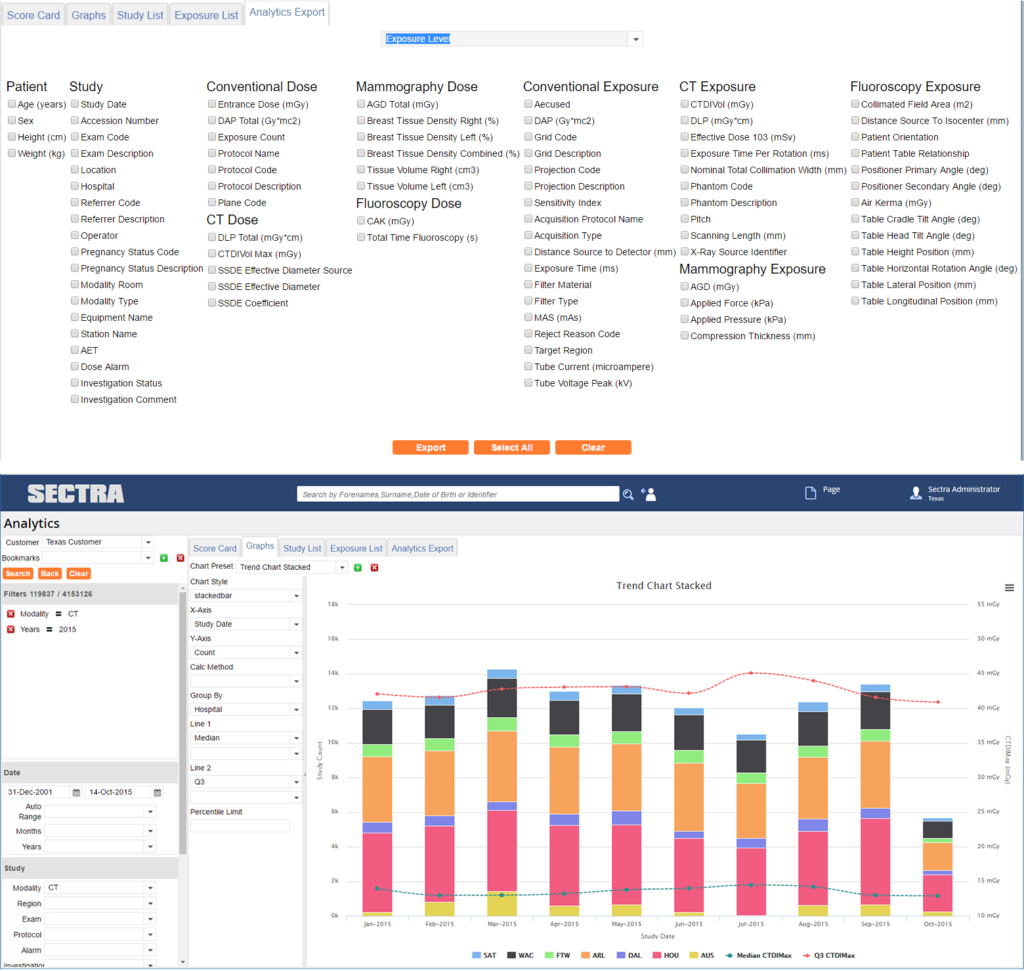 Fulfill regulatory responsibilities
The system provides robust analysis capabilities for dose optimization to allow your organization to fulfill its responsibilities under the ALARA principles. It helps you identify needed actions, such as changing modalities for specific procedures, staff training to optimize the use of modalities, or imaging protocol revisions to ensure best use of equipment and staff. Consideration of patient size and demographics allow for effective organ dose calculations and patient risk assessment.
It is easy to export data from the system for reporting to regulatory authorities or for further analysis in Excel. Further, Sectra DoseTrack is a certified ACR software partner, approved to submit a hospital's dose data to the US Dose Index Registry.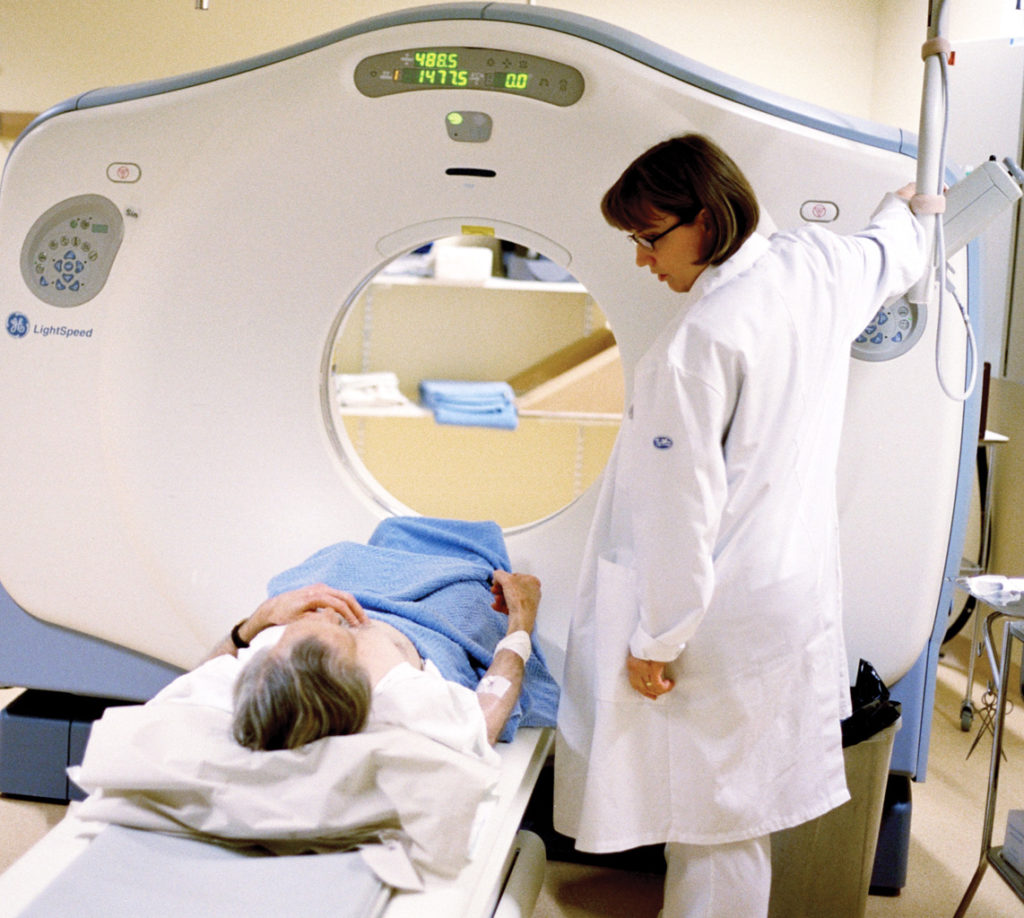 Multi-modality support and leading integration abilities
Sectra DoseTrack supports both the IHE Radiation Exposure Monitoring profile and the DICOM MPPS standard, enabling the connection of almost any modality to gain a complete dose monitoring solution. Dose information is accepted in all the commonly used data types (RDSR, MPPS, OCR, HL7, Manual Entry) ensuring a simple and proven integration to your radiology infrastructure. It also seamlessly integrates with third-party systems such as your RIS, EMR and Powerscribe 360, and it comes with the ability to dock specific components into other web enabled solutions.
Data security at the core
Data security has always been at the core of Sectra products and DoseTrack is leading the way. Hosted in the Microsoft Azure cloud, all data is stored on encrypted disks (encryption at rest), and any data sent between the customer and the data center is also encrypted (encryption in flight). The data center is secured by firewall rules to only allow access point-to-point from named specific customers, which stops any access from other sources. All protected health information (PHI) is removed before sending, ensuring compliance with the latest guidelines of only storing data relevant to the operation of the solution.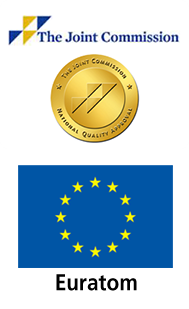 More features and benefits
Integrate to your other clinical systems. Sectra DoseTrack is very simple to integrate to other clinical systems to provide high quality dose information at key points during the patient journey. Dose history at the point of requesting and justification, image quality feedback and Fluoro skin dose at the point of reporting.
Sectra DoseTrack allows the department to set and monitor DRLs in line with regulatory guidelines.
Sectra DoseTrack assists customers in their compliance with Euratom, JC and other regulatory requirements.
Sectra DoseTrack has a sophisticated yet simple to configure alerting system. This allows you to alert on dose which are too high, low, frequent fliers, etc.
Region Skåne, Sweden
Region-wide dose monitoring increases patient safety
Let's talk
Interested to learn more, or to schedule a demo? Don't hesitate to get in touch.
Meet us next at
RSNA 2023
Event
| Radiology imaging
| AI in medical imaging
| Breast imaging
| Cardiology imaging
| Digital pathology
| Enterprise imaging
| Enterprise platform
| Medical education
| Orthopaedics
| Share and collaborate
PACS congres
Event
| Enterprise imaging
| Enterprise platform
| Share and collaborate
Sectra User Meeting – Sydney
Event
| Enterprise imaging
| AI in medical imaging
| Cardiology imaging
| Digital pathology
| Enterprise platform
| Radiology imaging
| Sectra One Cloud
| Share and collaborate