Stand #1N03
Palais des congrès
Paris, France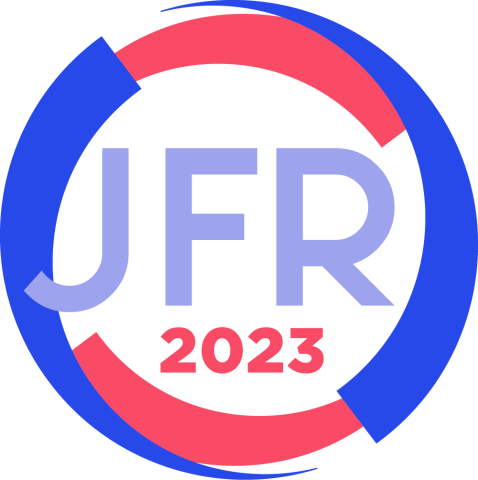 Rejoignez Sectra aux JFR 2023 !
Nous vous invitons à venir visiter le stand Sectra lors des JFR (Journées Francophones de Radiologie) 2023, où nous vous présenterons notre offre d' "Enterprise Imaging" pour la radiologie avec notre PACS récompensé Best-in-KLAS et notre VNA. Venez découvrir notre solution, ainsi que tous ses outils qui vous permettent de gagner du temps et d'optimiser votre interprétation et vos comptes-rendus.
Faites le choix de l'efficacité et de la sécurité avec le PACS Sectra
Avec un nombre d'examens en constante augmentation et des cas de plus en plus complexes et urgents, l'efficacité de lecture radiologique et la capacité à communiquer des comptes-rendus interprétables sont indispensables pour la qualité des soins fournis aux patients. Chez Sectra, l'efficacité et le principe de haute disponibilité sont au cœur de tout ce que nous faisons.
Cela passe avant tout par la disponibilité de notre système. Nous concevons nos solutions pour des environnements à forte production qui ont fait leurs preuves notamment sur des multisites complexes avec une volumétrie importante. La disponibilité du système est un élément essentiel contribuant à la fois aux résultats pour les patients et à l'efficacité des services de radiologie.
Nous pensons également que la disponibilité des outils ainsi que leur intuitivité et facilité d'utilisation sont vitales pour l'efficacité des radiologues. Notre équipe de développeurs UX/UI travaillent constamment sur ces points et notre application offre un panel d'outils permettant aux radiologues de gérer la majeure partie de leur charge de travail quotidienne à partir d'un seul poste de travail.
Nous pensons également que l'éfficacité clinique passe par un accès consolidé et rapide à l'ensemble des informations nécessaires pour réaliser le diagnostic. Nous réalisons cette ambition grâce à une solution d'imagerie unifiée, combinée à une architecture ouverte et à une approche neutre vis-à-vis des fournisseurs tiers, qui permettent aux solutions Sectra d'exister en harmonie avec les solutions informatiques environnantes. Grâce à notre expérience et à nos solutions en matière de sécurité informatique, vous pouvez disposer d'une solution centrée sur le patient sans compromettre l'intégrité de ce dernier.
Enfin la mission de Sectra est claire "To increase effectiveness of healthcare, while maintaining or increasing quality in patient care", cela fait plus de 40 ans que nous développons nos solutions dans cette direction, au plus proche des hôpitaux et utilisateurs finaux. Nous sortons deux nouvelles versions de notre logiciel par an et nous efforçons de mettre à jour nos clients régulièrement. Sectra se veut un partenaire d'avenir pour ses clients. Cet objectif peut être résumé par une citation attribuée au grand joueur de hockey Wayne Gretzky : "Skate to where the puck is going to be" (Patinez vers l'endroit où se trouve le palet). En d'autres termes, nous nous assurons toujours d'être bien positionnée afin de répondre aux besoins futurs de nos clients.
Avec le PACS Sectra c'est la sécurité d'être accompagné et supporté dans vos futurs challenges.
Les solutions présentées sur le stand