Need a better way to share medical images and reports? Learn from three leading healthcare systems that have expanded their image sharing capabilities.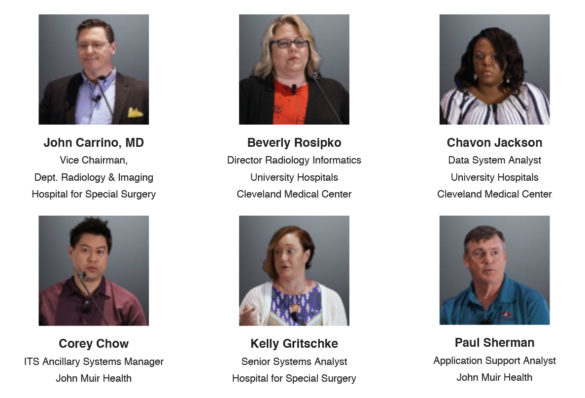 Six experts in radiology, enterprise imaging and IT give us a deep dive on how they are integrating multiple facilities, even some competitors and one-offs, saving clinician and IT time and a lot of money too. Listen through their journey, the questions they asked, the problems they solved, the policies they set and the reason they are continuing to broaden the reach of image sharing. Learn from these experts about:
How one facility saw a 50% reduction in time to import CDs
Why cloud-based image sharing is a physician satisfier, opening up access to all priors
How care is streamlined with immediate access to key images, cases and reports
Why cloud-based image sharing eliminates the hassle of CDs and DVDs
The video webinar includes a question and answer session with the expert panel.