Anna Pettersson, Assistant Professor at Karolinska Institutet (KI) in Sweden is currently participating in three different projects, including one aimed at better understanding how students from different professions and education levels learn to distinguish and understand anatomy based on visualization. What role does visualization of authentic images play in learning anatomy? This is one of the questions that the research group hoped to answer (Silén, C., et al. 2022).
Many previous studies have looked at the value of 3D images in learning anatomy, and the usefulness has been confirmed many times over. However, there is a lack of knowledge about students' actual learning processes. To design suitable learning activities involving 3D images, it is important to first understand how students interpret these images and why different features of technology-enhanced learning work.
Creating the conditions for students to explore on their own can be very rewarding.
Anna Pettersson, Assistant Professor at Karolinska Institutet (KI) in Sweden
Students from the medicine, physiotherapy, and nursing programs at KI were invited to participate. Twenty-four accepted the invitation. The focus was on their learning processes, actions and interactions, rather than outcomes. Two written clinical cases were used in the sessions, chosen based on teachers' experiences of what students usually find difficult to understand. A series of seven images, MRI and CT scans, were selected in advance by anatomy tutors and organized for display on the Sectra Table. The students then worked in pairs, and occasionally alone, exploring the selected images. The tutor only acted as a facilitator in the sessions, allowing the students to take charge of their own learning.
According to Anna, Sectra's technology offers opportunities to discover and understand anatomy in different ways. Air-filled lungs cannot be seen on a cadaver, and students often find this difficult to interpret and understand. This is an example where real patient images can be a great addition to the educational experience. The technology allows you to better grasp the 3D body. Students enjoy it and find it incredibly valuable. In fact, they expressed that it was very motivating to know that the images displayed were real human beings—even though this meant that the images would vary between individuals or would not reproduce perfect structures, like in textbooks. This is what they expect to meet in their professions, and they therefore saw it as an advantage to experience variations while learning anatomy.
Motivation is a basic driving force for learning, and it is more likely that the sense of motivation will last if it is built on meaningful experiences. The students emphasized the importance of being allowed to be in control of their own learning path. When they were able to examine the images on their own, learning became more interesting. They also expressed that, without context, studying anatomy could become a matter of memorizing, but that learning became more meaningful with context.
This study confirms that students believe authentic 3D images explored via advanced technology can enhance their understanding of anatomy. Authenticity is valuable as it triggers an increased interest. It also highlights anatomical variations. The students managed well when working on their own, but the complexity of authentic images makes tutor guidance crucial. To achieve successful sessions, a tutor who is knowledgeable about both anatomy and learning processes is required. Anna hopes that the study can serve as a starting point when considering how to structure learning situations going forward, including factors such as the material you work with, the physical environment and interactions between students. By putting the students in the driver's seat, we can enable more student-driven learning.
Notes
Silén, C., Karlgren, K., Hjelmqvist, H. et al. Three-dimensional visualisation of authentic cases in anatomy learning – An educational design study. BMC Med Educ 22, 477 (2022). https://doi.org/10.1186/s12909-022-03539-9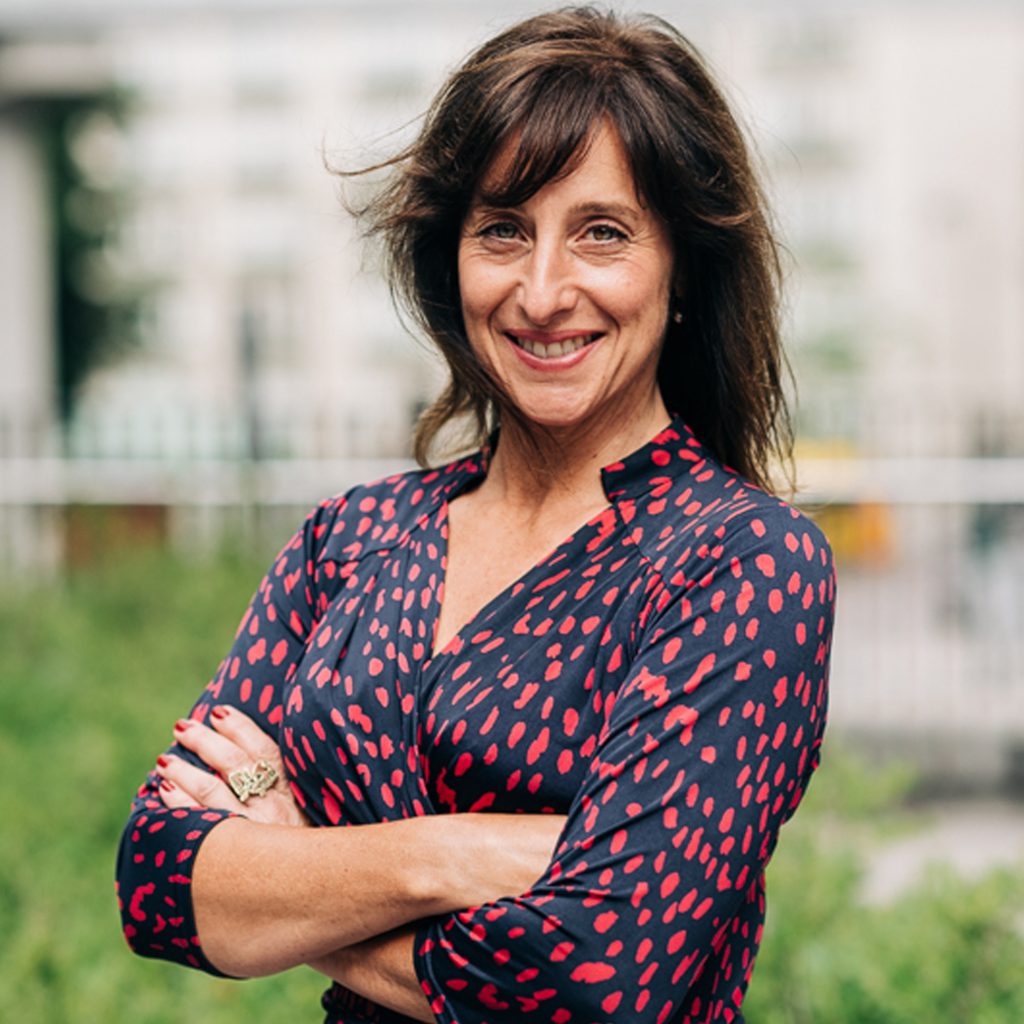 Anna Pettersson, Assistant Professor at Karolinska Institutet (KI) in Sweden, has been responsible for the university's physiotherapist program since 2019. She is a PhD lecturer at the Division of Physiotherapy, Department of Neurobiology, Care Sciences and Society. Her research background includes both geriatric physiotherapy and medical education, and she has a special interest in professional development and learning. She is a member of KI's Pedagogical Academy and is also part of the MINT research group at the Department of Learning, Informatics, Management and Ethics (LIME).
Photo credits: Erik Cronberg
Product
| Medical education