Sectra's oplossing voor enterprise imaging biedt een gemeenschappelijke strategie voor alle behoeften rondom de medische beeldvorming, verbetert de zorg voor de patiënt en verlaagt de operationele kosten.
Met onze oplossingen verlaagt u het aantal systemen en biedt u tegelijkertijd de beste diagnostische mogelijkheden voor beeldintensieve afdelingen zoals radiologie, mammografie, pathologie, orthopedie en cardiologie, maar ook voor onder meer dermatologie en oogheelkunde.
Kortom, ons aanbod stelt u in staat medische multimedia vast te leggen, op te slaan, te openen, te delen en samen te werken in het hele ziekenhuis en daarbuiten.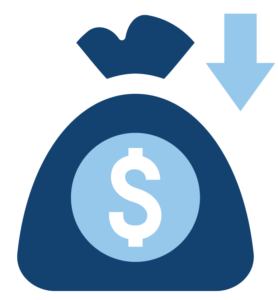 Verlaag operationele kosten en risico's
Consolidatie van uw beeldmanagement betekent minder systemen en integraties – en lagere kosten.
Vendor-neutrale archivering van DICOM en niet-DICOM beelden, video's, documenten en andere gegevens voorkomt toekomstige migraties en vendor lock-in.
De schaalbare en modulaire oplossing, met een VNA in de kern, stelt zorgaanbieders in staat om van -ologie naar -ologie en van enterprise naar enterprise te groeien — Zo kunt u risico's beperken en kosten beter beheersen. U bent vrij om modules toe te voegen of te verwijderen naarmate de behoeften van uw organisatie veranderen.
Lees meer over Sectra's visie op enterprise imaging in de cloud.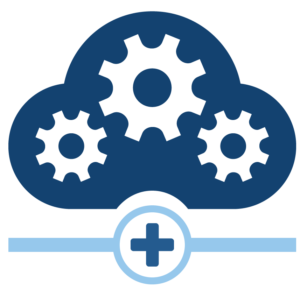 Verhoog de efficiëntie van de klinische workflow
Eén toegangspunt voor alle beelden, video en bijbehorende gegevens vermindert de noodzaak om tussen toepassingen te schakelen.
De uitgebreide toolset en het portfolio van klinische toepassingen verminderen de behoefte aan gespecialiseerde toepassingen van derden – voor lagere kosten en snellere diagnostiek.
Onze diagnostische applicaties maken efficiënte klinische workflows mogelijk op de meest beeldintensieve afdelingen. Zoals bij het UMC Groningen, dat al eerder koos voor Sectra enterprise imaging.
Onze oplossingen zijn allemaal gebouwd op hetzelfde technische platform, waardoor samenwerking tussen afdelingen en geïntegreerde diagnostische workflows mogelijk zijn.
Lees meer over multidisciplinaire samenwerking met Sectra enterprise imaging.
Betere zorg voor de patiënt
Samen met een krachtige set diagnostische toepassingen leidt geconsolideerde toegang tot alle beelden en gegevens tot snellere en nauwkeurigere beslissingen en efficiëntere verslaglegging, bijvoorbeeld met structured reporting.
Doordat alle informatie beschikbaar is, ook van eerdere onderzoeken en patiënt afspraken, kunt u onnodige onderzoeken voorkomen.
Toegang tot beelden, video's en documenten vanuit een platform-onafhankelijke, zero-footprint viewer maakt communicatie met patiënten aanzienlijk eenvoudiger.
Met efficiënte tools voor het delen van beelden wordt de samenwerking doeltreffender, wat leidt tot betere zorg voor de patiënt. Door patiënten toegang te geven tot hun eigen beelden wordt ook de betrokkenheid van de patiënt vergroot.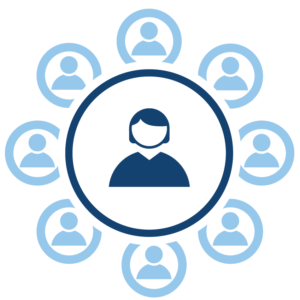 Optimaliseer zorgpaden
Een gedeeld platform maakt multidisciplinaire samenwerking en geïntegreerde diagnostische workflows mogelijk – vooral belangrijk in de oncologische zorg.
Een uitgebreid portfolio van klinische toepassingen gericht op oncologische workflows verhoogt de klinische efficiëntie.
Krachtige maar eenvoudige workflow management tools maken verzoeken en verslagen beschikbaar voor de juiste persoon op basis van prioriteiten, bijvoorbeeld volgens SLA's of urgentie. Dit vermindert de tijd van het totale zorgtraject.
Lees meer over hoe enterprise imaging geïntegreerde diagnostische workflows mogelijk maakt.
Sectra portfolio overview
Sectra portfolio overview