Sectra provides an FDA-approved, clinical production system for digital pathology that can handle large volumes at peak performance. The solution allows pathologists to review images and carry out reporting with higher precision and less time spent per case. This enables highly efficient workload balancing, consultations and second opinions. It also supports integrated diagnostic workflows by improved collaboration with oncologists, radiologists, dermatologists, and other specialties.
We are especially excited about having our pathology slide images available in the Sectra PACS, so that surgeons and other physicians can easily correlate histology with radiographic imaging, and can see features that we could only describe in interpretive reports before digital pathology.
Thomas W. Bauer, Pathologist-in-Chief and Director, Hospital for Special Surgery
We need greater efficiency so we can look at slides and make a diagnosis from anywhere. This will allow us to spread our subspecialty pathology knowledge and also will allow us to bring better information to key meetings like MDTs and eventually take advantage of artificial intelligence and analytics.
Hannah Gilmore, Division Chief of Anatomic Pathology and Director of the Breast Pathology Service, University Hospitals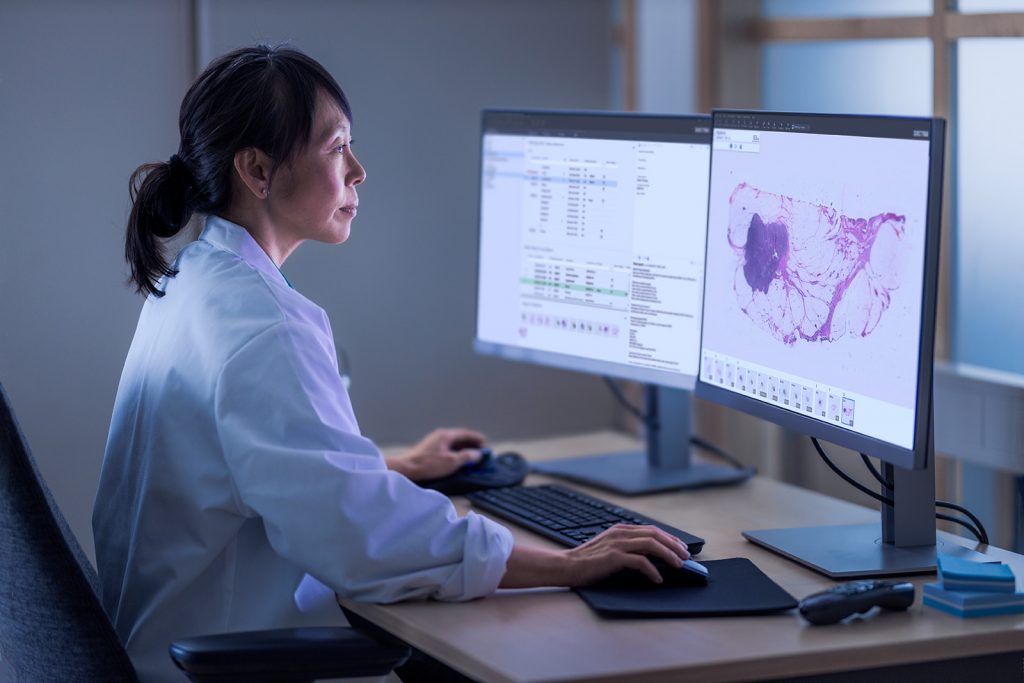 Rapid and more consistent reviews
Sectra's high-end review application provides the right environment and tools for pathologists to perform their daily work in a digital system and reduces the pain points associated with time-consuming and labor-intensive manual workflow. Time can be used more efficiently by performing advanced diagnostic work while the computer performs time-consuming tasks, such as organizing samples and glass logistics. The application's extremely fast image display supports quick and accurate diagnoses of histopathology cases.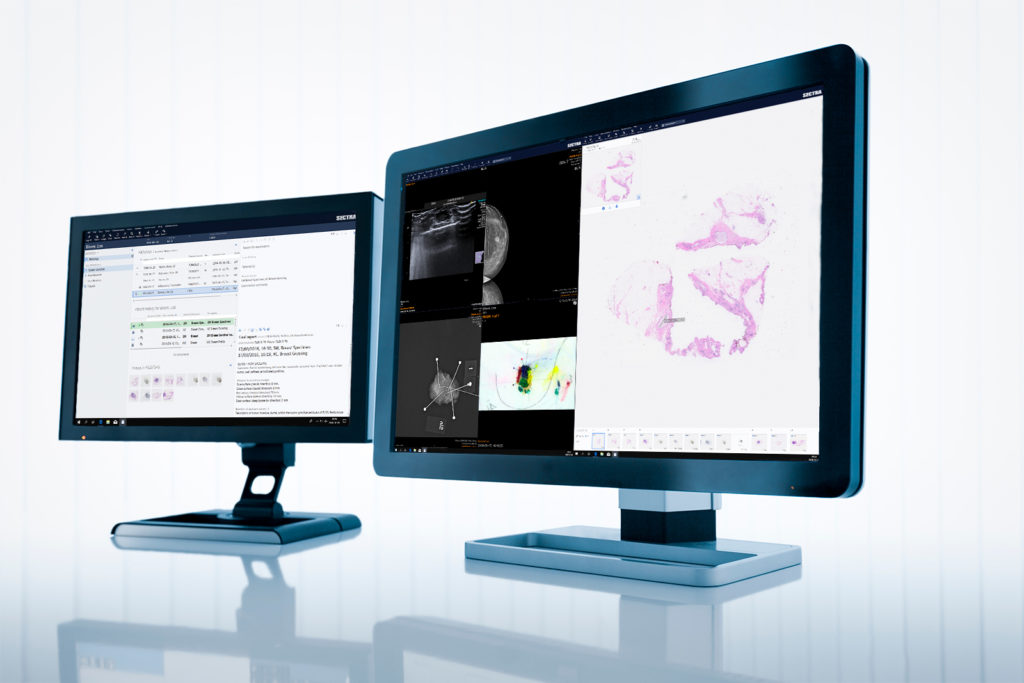 Vendor-neutral solution
With a vendor-neutral approach, the Sectra solution provides a full case overview, including pathology images, images from macro cameras, as well as patient information from the EMR and LIMS in the same application. Having the possibility to perform all daily tasks from a single workstation with instant access to images enables efficient pathology workflows. This is especially beneficial in primary diagnostics, where large volumes are handled.
Utilizing digital pathology for primary diagnosis needs to be a shared passion of pathology and IT.
Inderpal Kohli, Assistant VP, Clinical Applications and Training, Hospital for Special Surgery
Inspiration and resources
Let's talk
Got questions or interested to learn more? Don't hesitate to get in touch.
Upcoming events
RSNA 2023
Event
| Radiology imaging
| AI in medical imaging
| Breast imaging
| Cardiology imaging
| Digital pathology
| Enterprise imaging
| Enterprise platform
| Medical education
| Orthopaedics
| Share and collaborate