Ready to make the leap to digital pathology? In this recorded video webinar, learn from the team at University Hospitals, Cleveland, OH, the why and how they accomplished this journey.
The big picture benefits of digital pathology are going to include enhanced efficiency of workflow for pathologists, better and more understandable reports for clinicians and better patient care at many sites.
Clifford Harding, MD, PhD, Chair of Pathology and Co-Director of the Diagnostic Institute, University Hospitals
We've only begun to really understand the power of all this information in each digital image.
Anant Madabhushi, PhD, Director of the Center of Computational Imaging and Personalized Diagnostics, Case Western Reserve University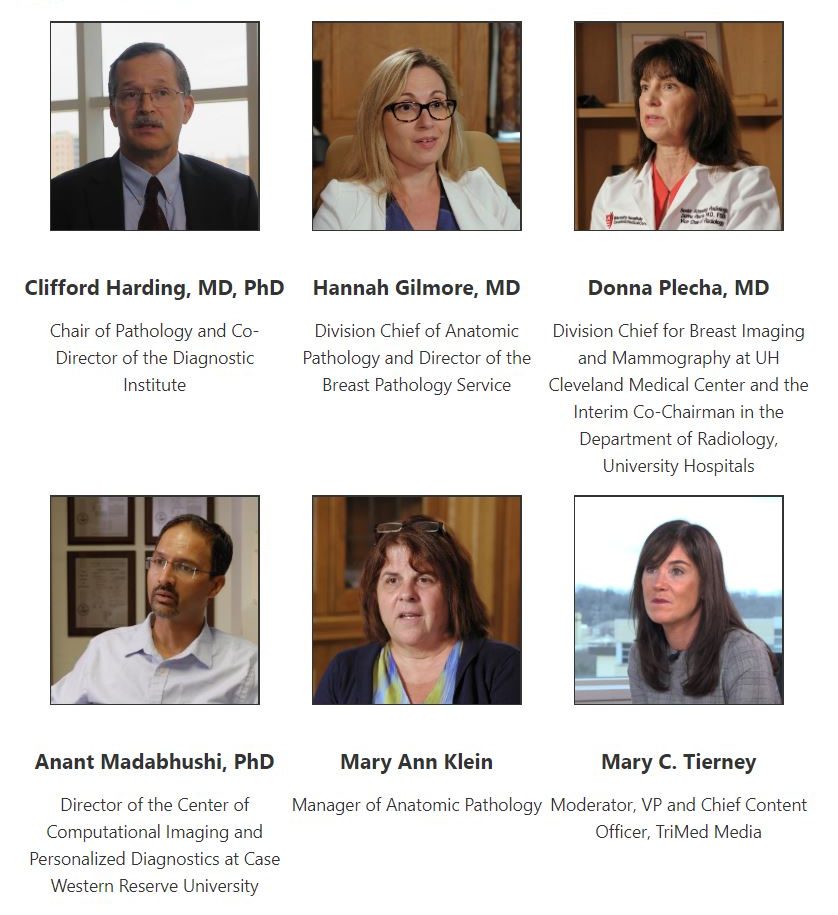 Experts in pathology, radiology and machine learning explain how digital pathology has centralized their pathology operations, eliminated duplication of services, improved pathologist efficiency and assured collaboration and second opinions on cases. Listen in as they describe their journey and why they chose to be trailblazers in this area. Learn from these experts about:
How they have embraced enterprise imaging to view digital pathology images alongside radiology images in MDT meetings
What benefits and cost savings can be achieved — especially with frozen sections — by centralizing pathologists on a digital platform
What questions to ask to define your facility's needs in digital pathology
The video webinar includes a question and answer session with the panel.